Nelson Airport to Brightwater (return) on the Great Taste Trail
Distance: 28km
Grade: Easy
Cycling time: 2-3 hours riding
This ride will be enjoyed by lovers of wine tasting, rural scenery and charming country towns – so allow a full day if you're inclined to dally. On your way out visit Pics Peanut Butter factory, or a brewery or two (McCashins and Eddy Line).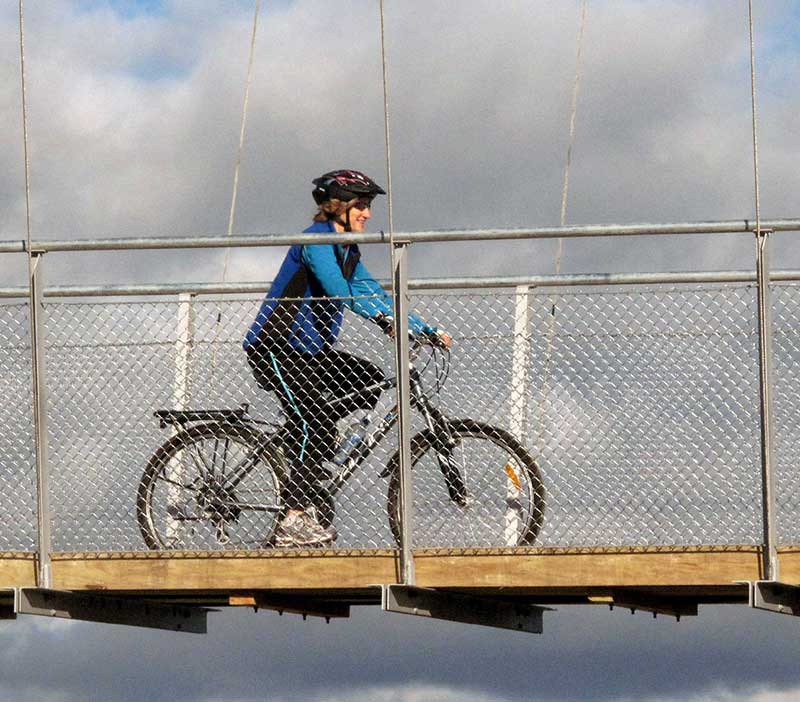 From Richmond, the Great Taste Trail heads inland across the pretty Waimea Plains, with four wineries to visit within a short distance. Have a cuppa in Brightwater, or a refreshing beer at the Sprig and Fern, renowned for its great craft beer. Visit the memorial to Ernest Rutherford (the New Zealander who split the atom and who was born around here), before returning to Nelson Airport.
Eager riders can continue on to Wakefield through what is a particularly pretty section of trail.