Suggested Nelson short cycle rides
Suggested Short Rides
Distance: About 14km
Grade: Very Easy
Fitness Level: Soft
Roads: This is a cycle only pathway that can be ridden as a loop.
More information:
Railway Reserve and Coastal Loop
The Railway Reserve Cycleway connects Nelson with Stoke and Richmond. From the trail you can access parks, gardens, breweries, markets, museums, Saxon Fields, the Aquatic Centre, Tahunanui Beach, the estuary the waterfront and much more…
Attractions – The WOW Museum, Honest Lawyer Pub, Monaco, Waimea Estuary, McCashins Brewery, ASB Aquatic Centre
Side Trips – Bay Brewery, Lighthouse Brewery, Saxton Park, Broadgreen House, Isel House, Samuels Rose Garden. Sprig and Fern (Richmond)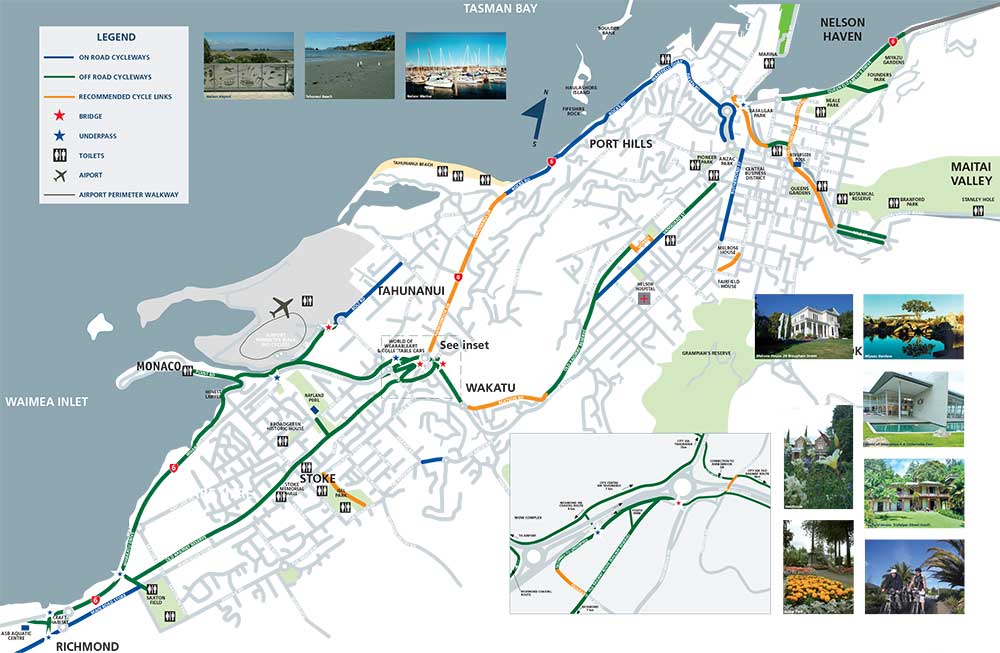 Cycles for Hire
We can provide everything you will need for safe enjoyable trail riding.
Our cycles offer comfort no matter what the terrain. Avanti are our chosen cycle suppliers. They have used years of experience on the Otago Rail Trail to produce the ideal Trail Bike.
These cycles are "bullet proof", have comfort features for on or easy off road riding including an upright riding position and a soft saddle. They are equipped with front fork suspension, and come in a range of sizes.