Paddle and Pedal Combo
Paddle and Pedal Fun Combo Package
Enjoy a one hour Stand Up Paddleboard (SUP) or kayak if you prefer with Paddle Nelson at gorgeous Tahuna Beach and along Nelson's iconic waterfront. Ideally you would start at 09:00 or earlier as this is the best time of day before the wind comes up.
Follow your SUP experience with a 3-hour cycle ride out on the Great Taste Trail.
Starting from Nelson Cycle Hire at Nelson Airport, (just 5 minutes drive from Paddle Nelson) you can head towards Nelson city or follow the trail out to the local wineries and artisan breweries which are located within an easy cycling distance.
Take time for a nice lunch or a tour of Pics Peanut butter (bookings essential) before returning to base. Optional Upgrade to an ebike available.
Price: $55 per person
Includes: Cycle hire, helmet, lock, pump and repair kit, map
Book online now or email or call us on 03 539 4193
Paddle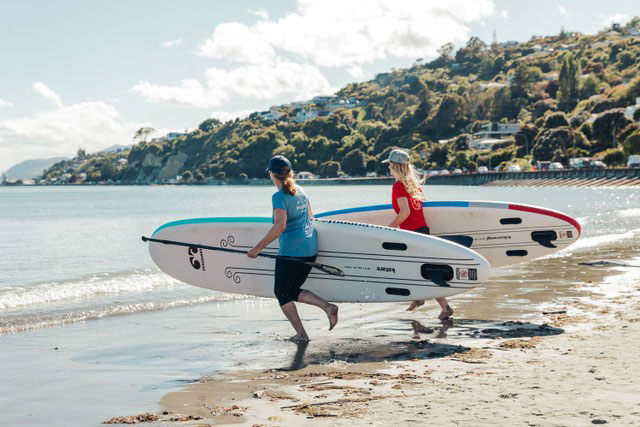 Pedal

After … ?